December 2016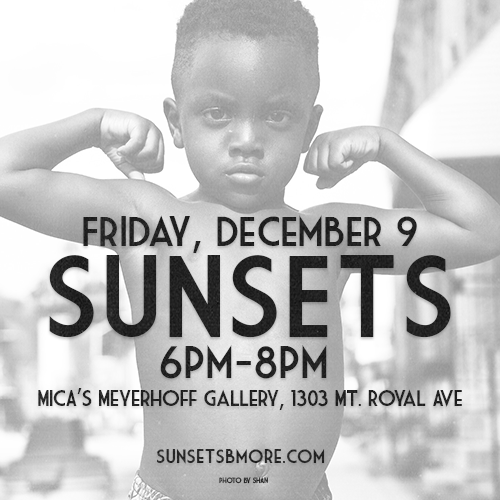 This month's SunSets is presented alongside the Intersections/ACTION! installation at MICA.
We've invited some of the city's finest storytellers to share their own narratives of Baltimore in their chosen art forms. Join us on FRIDAY, December 9 from 6-8PM at MICA's Meyerhoff Gallery (1303 W. Mount Royal Avenue).
FEATURING:
Paul Coates, former Black Panther and founder of Baltimore's Black Classic Press
Tariq Toure, writer and artist
Griot Bunjo Butler, master storyteller
Iris Shaw, legendary vocalist
Donations welcome. Free wine.
As always, bring your vibrant energy, an open mind, and a friend!
RSVP HERE
(Photography by SHAN)