March 2016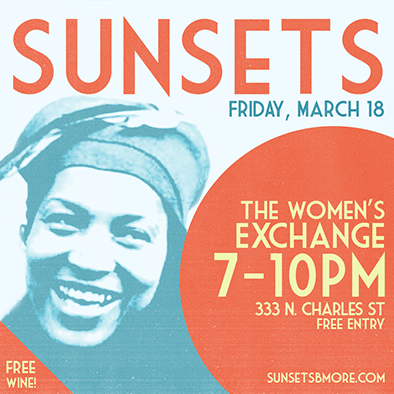 This month, it's all about VISION.
Join us on FRIDAY, March 18th from 7-10PM at The Women's Exchange's Abell Room (333 N. Charles Street).
FEATURING:
(It's also Andrea's BIRTHDAY!)
>
As always, bring your good energy, an open mind, and a friend! Free entry. Free wine.
More event info HERE.