November 2017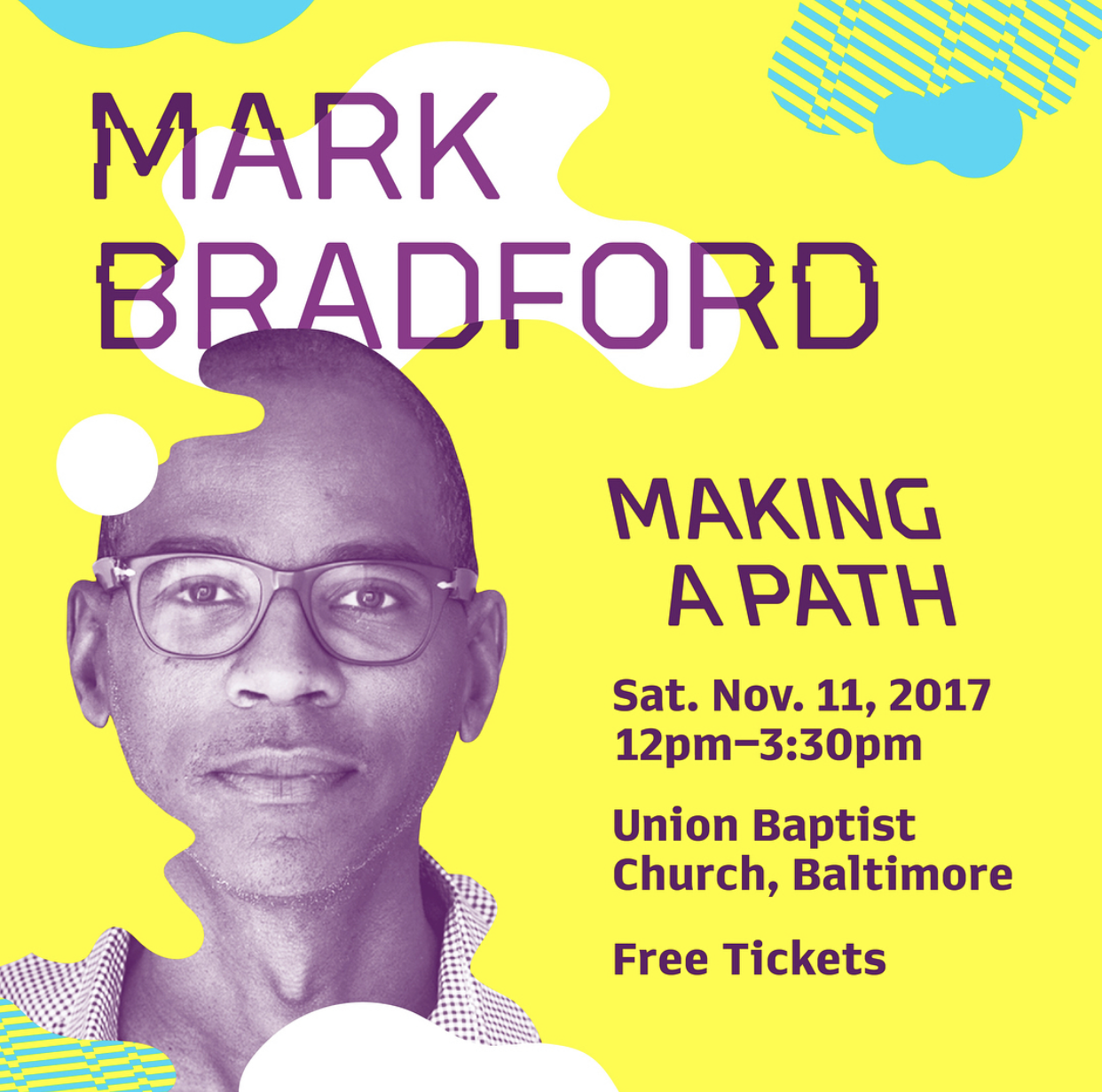 How do you make a path to power where none exists? How do you assess a community's needs and create access for a community to self-determine?
The first event of The Baltimore Museum of Art's new series, The Necessity of Tomorrow(s), brings together one of the most accomplished artists of his generation, Mark Bradford, and BMA Dorothy Wagner Wallis Director Christopher Bedford for a conversation exploring how the artist grapples with these and other key questions in his artistic practice and community-based work.
Doors open on Saturday, November 11 at 11:30am with performances curated by SunSets with spoken word artist Kondwani Fidel, jazz musician Clarence Ward III & Dat Feel Good band, and DJ Pierre Bennu. Enjoy light refreshments, community conversation, and a collaborative activity to map the future with Baltimore-based artist Graham Coreil-Allen.
GET TICKETS