October 2015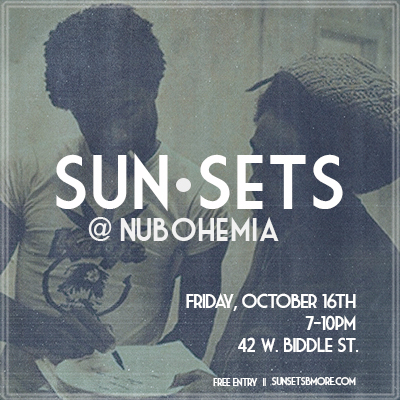 Join us on Friday, October 16th from 7-10pm at NuBohemia Café (42 W. Biddle Street, Baltimore, MD) for our second SunSets session.
Come kick it, sip some wine, and connect with this emerging space. Bring your projects, an open mind, and a friend!
Our theme for October is: FREEDOM.
Join special guests D. Watkins, author of the new essay collection, "The Beast Side," and kora player Amadou Kouyate, as we explore this theme through live music, discussion, and connection.
More event info HERE.